Specialized Pedal-Assist Bikes
Gut splitting laughter are what take you over as you hop on an electric pedal-assist bicycle for a first ride. These bicycles come in many different varieties. The one featured here was custom built at Pacos to enable a Truckee local to cruise to work linking up a series of trails, paths, and roadways around town for a blissful dirt-to-work ride.

Specialized has been making bicycles for more than four decades and has made these bikes look and feel more like a traditional bike that just happens to have a battery in the frame and an electric motor on its rear hub. All-the-while maintaining a great aesthetic and an even better ride feel that Specialized has become known for.

The bike featured in this article is a custom tailored Turbo Vado with a few extra components to round it out on the dirt trails including a wider Raceface Carbon MTB riser bar, white accent cable housing, a special edition Selle saddle, and custom carbon wheels to liven up the ride feel that come together to make it incredible.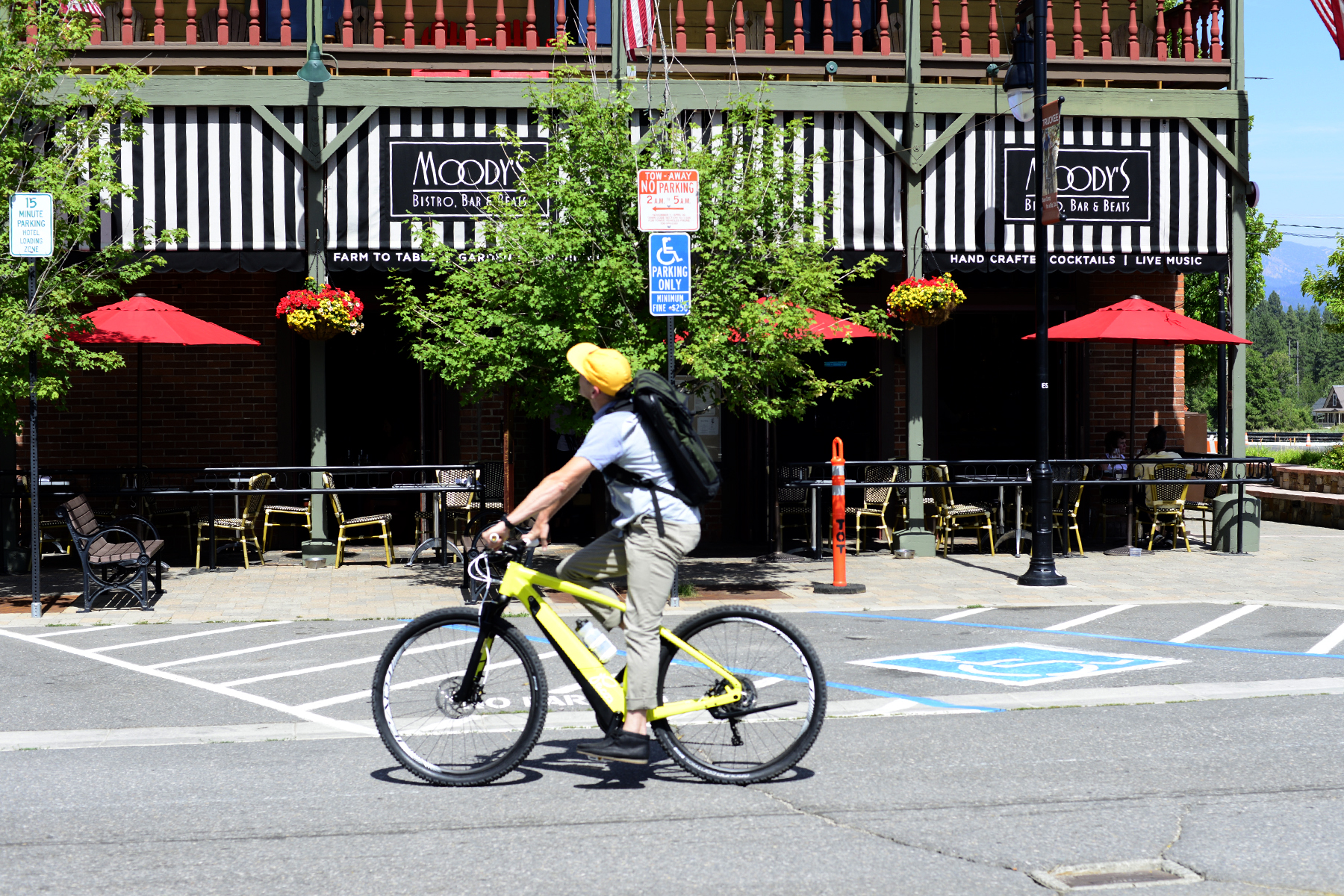 Seasoned riders and new riders are using this platform to explore new possibilities. People who wouldn't normally ride a bike are now discovering the pleasure of getting out on a bike. Husband and wife customers at Pacos say, "We get out for a long ride together every night now that we have pedal-assist bikes." Another customer who purchased the Turbo Vado can now keep up with her group of friends on their Sunday rides in Truckee as a lung cancer survivor. Some locals are using these bikes to access distant terrain that was just too far out there to get to in 1-day on a free ride bike. It's great to see biking slip into the lives of more people in such a positive way.

The way Specialized puts it, "It's you. Only Faster." Riders save energy and ride farther and longer. We are also seeing avid bikers add these to their quiver in order to stay on their bike and out of the car around town. "This is not a bike replacement, it's an addition to the quiver for a new experience" says a Pacos customer who added this bike to his quiver to zip around town across any terrain. Other athletes are taking these bikes out on their recovery day to keep their legs moving without heavy pedaling. It all comes down to getting outside more – sound good?

If you're ready to try one, come in and go for a test ride. We have the Specialized Turbo Levo, Vado and Como available for demo at Pacos. Come in and find the grinfactor that you've been longing for.